King Valley, Victoria - La Dolce Vita Wine and Food Festival,
15 & 16 NOVEMBER 2014 Festival Highlights
Dal Zotto – Primavera del Prosecco
Join the Dal Zotto Family as we celebrate the 10th anniversary of producing Australia's first prosecco! There will be new-release prosecco, the Prosecco Cocktail Bar will be open again all day – and into the evening on Saturday. DJ Emlyn Andres will be spinning cool tunes to dance to until 8pm and there'll be fantastic live music throughout the days from local artists Tom Kline and Paul William Ray & Band. We've got kids' activities & entertainment lined up, and there will be delicious homemade pizzas and seasonal Italian fare. And who could resist Otto's famous Tuscan pork rolls? New release wines on offer will include prosecco, barbera frizzante, garganega, arneis and riesling. You can indulge in helicopter flights, superb gelato by Messina (as seen on Masterchef) and there'll be...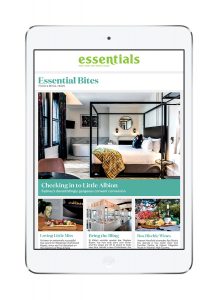 Essentials Premium Subscription FREE 14 day trial. Register Now
Get unlimited access to all premium Essentials Magazine content on all devices (includes mobile apps), PDF flip books of hard copy magazines and back issues. $12.95 per quarter after trial period. That's great value at less than 7 cents per day!