Essentials checks into Saint Petersburg's oldest restaurant, L'Europe at the Tsarist-era Grand Hotel Europe, to relive its golden heritage and sample some of the finest vodkas and caviar served today.
Saint Petersburg's oldest restaurant, L'Europe, opened in 1905 within the Belmond Grand Hotel Europe. The hotel today retains several unique historic suites that evoke classic turn-of-the-century Tsarist elegance and explain why the hotel once attracted Russia's aristocracy and well-to-do, including the composer Tchaikovsky.
When the Siege of Leningrad began in September 1941 the restaurant was turned into an army hospital surgical ward, but later resumed serving classic haute cuisine, and has done so ever since.
Its magnificent centrepiece, a stained-glass window depicting Apollo in his chariot, survived the upheaval of revolution and war and still casts its magic over diners.
'It's a fascinating story; there's so much history and rom...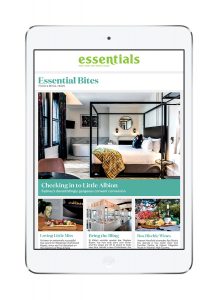 Essentials Premium Subscription FREE 14 day trial. Register Now
Get unlimited access to all premium Essentials Magazine content on all devices (includes mobile apps), PDF flip books of hard copy magazines and back issues. $12.95 per quarter after trial period. That's great value at less than 7 cents per day!