Fiona and Frank Stephens of luxury tours agency Benalla Travel (Victoria) explore the Dalmatian Coast with APT Luxury Mega-Yachts aboard Ponant's Le Lyrial.
The romance and adventure of sailing into a small port certainly provides a different perspective on travel and a keen understanding of the cultural identity of some of the world's most beautiful small coastal towns. The larger ports that line the Dalmatian Coast of Croatia and Montenegro are a popular choice for exploration, but sailing past the dramatic limestone cliffs and navigating the tiny inlets amongst the hundreds of islands scattered offshore provides a greater sense of mystery and majesty – and overall sailing pleasure. It is for this reason that the region is referred to as Eastern Europe's Riviera, a playground for the rich, famous and travel savvy. With kilometres of seafront and a complex network of inlets, coves and tiny pebbly beaches to explore, it's best navigate...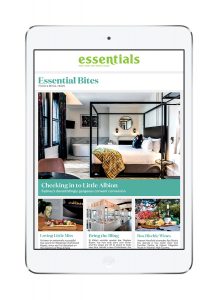 Essentials Premium Subscription FREE 14 day trial. Register Now
Get unlimited access to all premium Essentials Magazine content on all devices (includes mobile apps), PDF flip books of hard copy magazines and back issues. $12.95 per quarter after trial period. That's great value at less than 7 cents per day!