The annual Victorian cider pressing season is coming to an end and to celebrate Movida Aqui Melbourne isonce again recreating the atmosphere of the Basque Country's traditional ciders houses. On Saturday August 25, 2018, Movida Aqui will be carting in oak cider barrels, crates of apples, whole beef ribs, loads of salt cod and platters of Basque cheese to embrace the fun, the flavour and the culture of the sagardotegias or Basque Cider Houses.
On the day of the lunch streams of Basque flat apple cider will be poured direct from the oak barrels into glasses and jugs just as it is in the Basque Country. The cider served on the day has been hand blended by the Movida team working alongside one of champions of real cider Ben Gayfer from Napoleone Brewery and Ciderhouse of the Yarra Valley. The team worked for hours with Ben to create the most authentic Basque-style cider this side of the Bay of Biscay.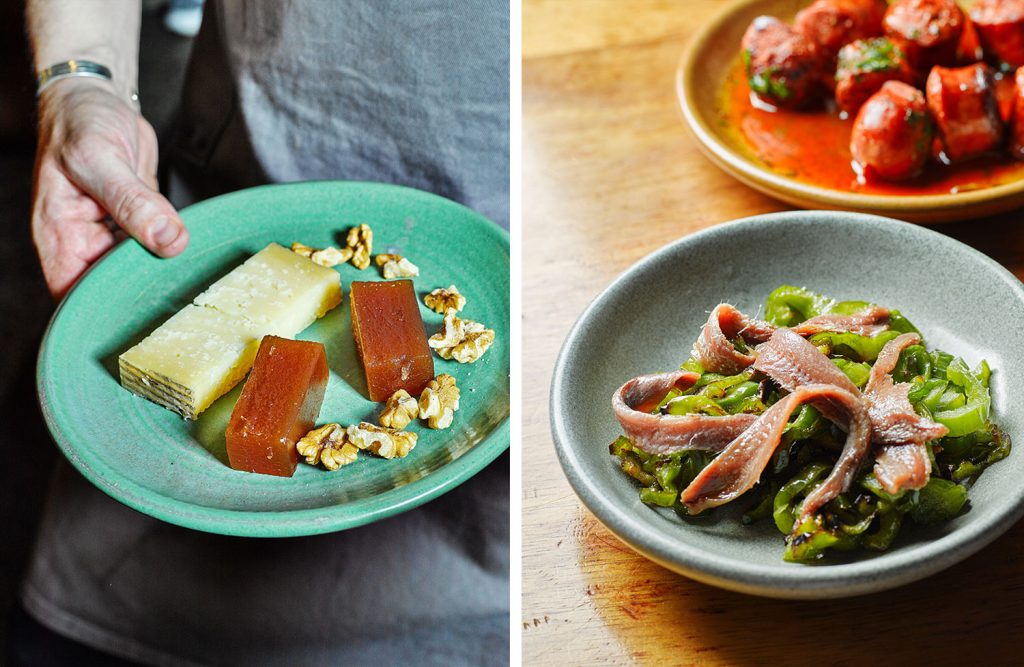 Chef Frank Camorra, Chef Ewen Crawford from Movida Aqui and others from the Movida family of restaurants immersed themselves body and spirit into some of the Basque Country's best sagardotegi or traditional cider houses for several days. So impressed were they by the amazing combination of cider cellared on oak along with dry aged beef, salt cod, anchovies and chorizo cooked in cider that there and then they promised to bring back that experience to Melbourne.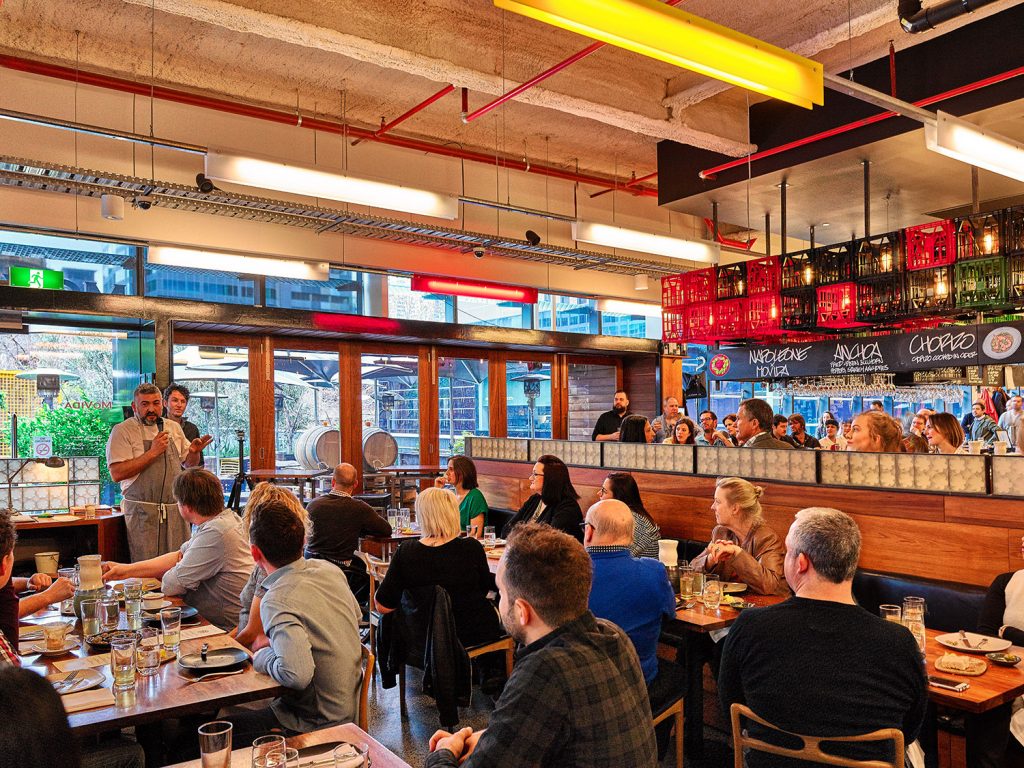 Last year's event was a lot of fun with more than a few guests leaving just a little tipsy. Regardless, it's one winter event we're more than pleased to see return. Why not grab a few friends and celebrate the very best Basque culture in Melbourne.
Saturday August 25, 2018 – 12pm-4pm. $110 per person, includes food and beverages
MoVida Aqui
Level 1, 500 Bourke Street
Melbourne, Victoria
movida.com.au