It's a gleaming piece of high tech stainless steel that lies at the heart of some of the most modern kitchens in Spain and around the globe yet harnesses the Stone Age power of wood fire. From it comes some of the most talked about food in the restaurant business but its background is humble traditional home cooking. It's the Josper, a beautiful and stylish wood-burning oven that reaches temperatures in excess of 500 degrees Celcius yet imparts the most subtle smoky flavours. It is an amazing blend of modern engineering and the simplicity of traditional Catalan cooking over hot coals.
Thanks to the creativity of chefs such as Ferran and Albert Adrià, the Roca brothers and Carme Ruscalleda, Catalonia has become a reference in the culinary vanguard, positioning itself at the forefront of a gastronomic movement that has shaken the stoves around the world during the last decade. Notwithstanding that, behind this conceptual and technical re...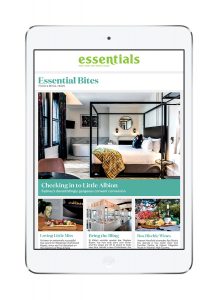 Essentials Premium Subscription FREE 14 day trial. Register Now
Get unlimited access to all premium Essentials Magazine content on all devices (includes mobile apps), PDF flip books of hard copy magazines and back issues. $12.95 per quarter after trial period. That's great value at less than 7 cents per day!