The fine fruits of  Labour: Australian history takes on a French accent at Rutherglen's Jones Winery Restaurant.
Let's set the scene – a rustic shed of corrugated iron, redgum posts and stringybark shingles. Incongruously, it's full of polished timber tables set with antique chairs in velvet upholstery.
'This table was my grandmother's,' says winemaker Mandy Jones, running her hand across its glossy surface. Another table, seating 20, is borrowed from a boardroom. A third was unearthed in an antiques shop amidst rich pickings of the historic swathe of vineyards and farmland in Victoria's north-east.
The region is awash in colonial history, thanks to gold-fevered diggers who struck pay dirt in nearby Beechworth in 1850. Just a decade later, the first vines were planted on what, in 1927, became the Jones estate – and classic French varietals such as shiraz, marsanne and durif have found a natural home in the southern hemisphere.
Back in the 1990s, fifth-generation winemaker Mandy Jones left her Rutherglen home for France, choosing historic Bordeaux over the then-struggling Australian wine scene. It wasn't by design. 'I didn't say, "I'll move to France and become a winemaker,"' she says as she wanders over to say hello. It just happened that she wouldn't return home until 14 years had passed.
Returning to Australia in 2004, she teamed up with her brother: Arthur grows the grapes; Mandy makes the wine.
'Our brand is linked to the soil,' she says. The winery includes the Jones Winery Restaurant where, on a sunny Thursday afternoon, after a drive from Melbourne, I'm a late luncher, yet welcomed.
That echo of a French heartland is found not only in the wine list, but also in the menu, which offers croque monsieur with locally cured, free-range ham, pork medallion served with a boudin noir (black pudding) crumble and an orange and almond mille-feuille with candied fennel.
We're the only diners remaining but service is neither too cloying, nor am I ignored. The beef, cooked sous vide with a port-red wine sauce, is farmer-turned-chef Richard Hooper's bestseller, but I opt for the winner of second prize, the cassoulet of confit duck and Toulouse sausage, then wander across the room to the cellar door bar for a wine suggestion. What's old is new again, and it's exciting to see the chameleon food wine, marsanne, on the wine list, along with easy-riding malbec, as unfashionable and as comfortable as your big sister's cast-offs.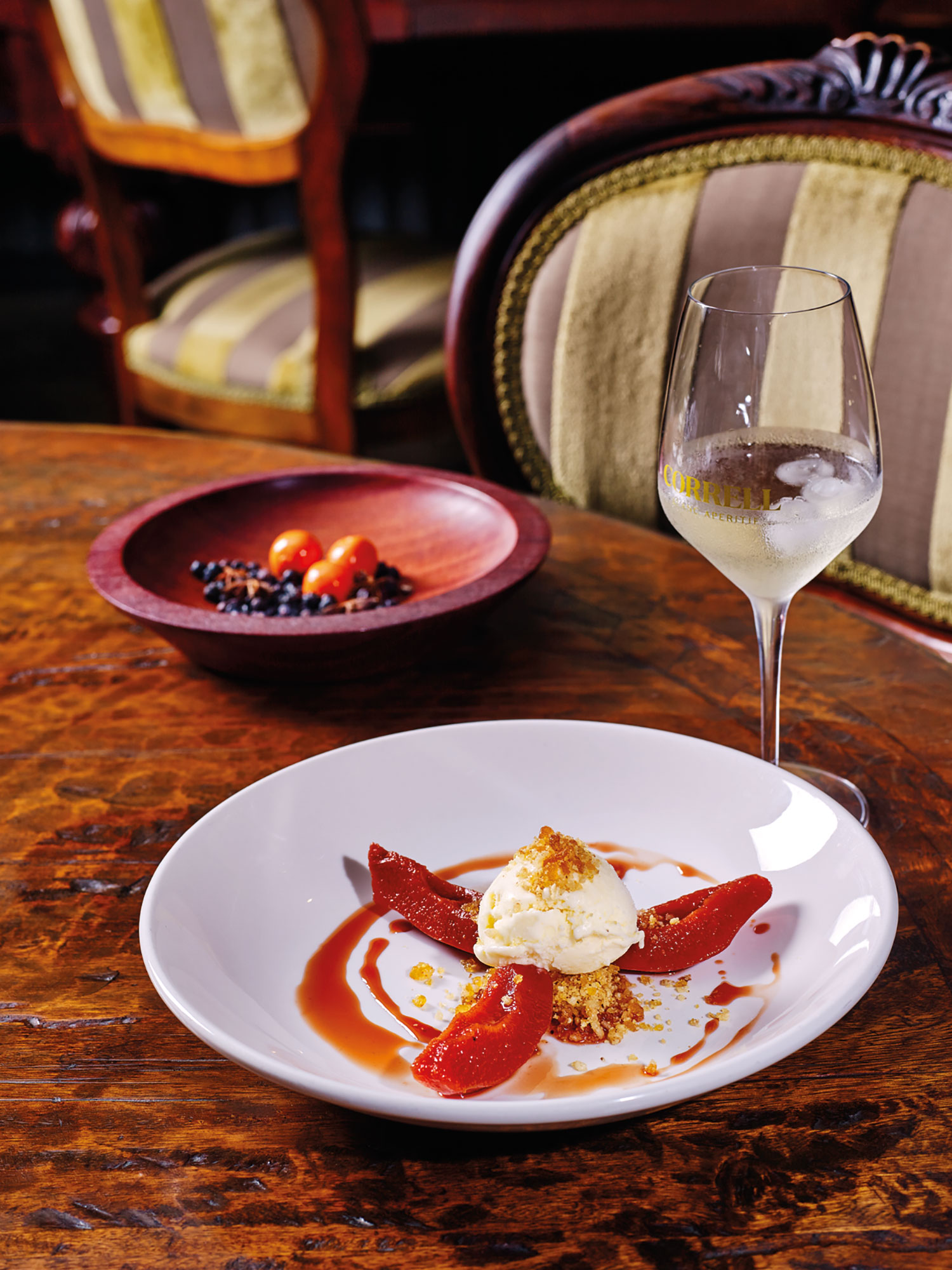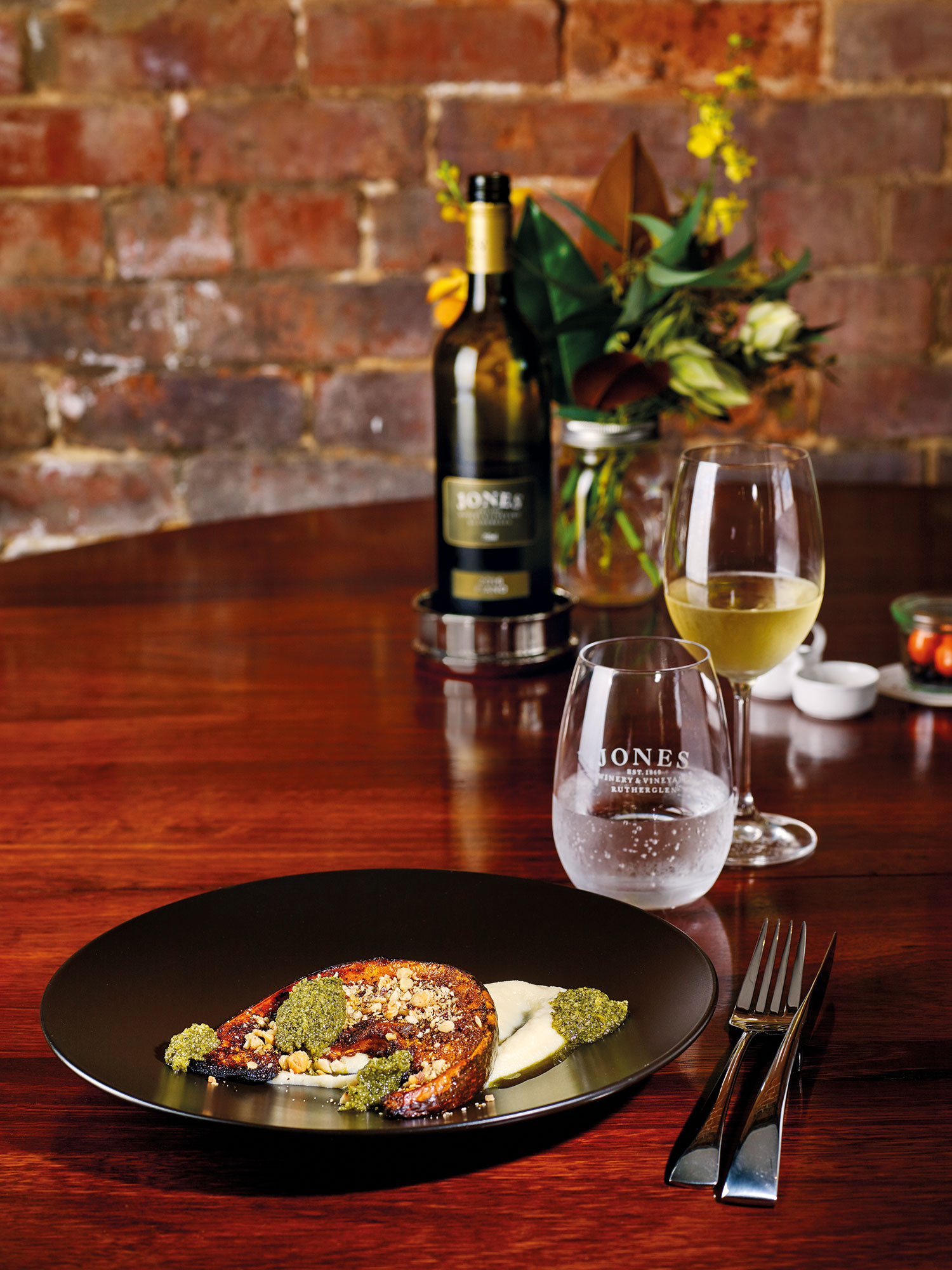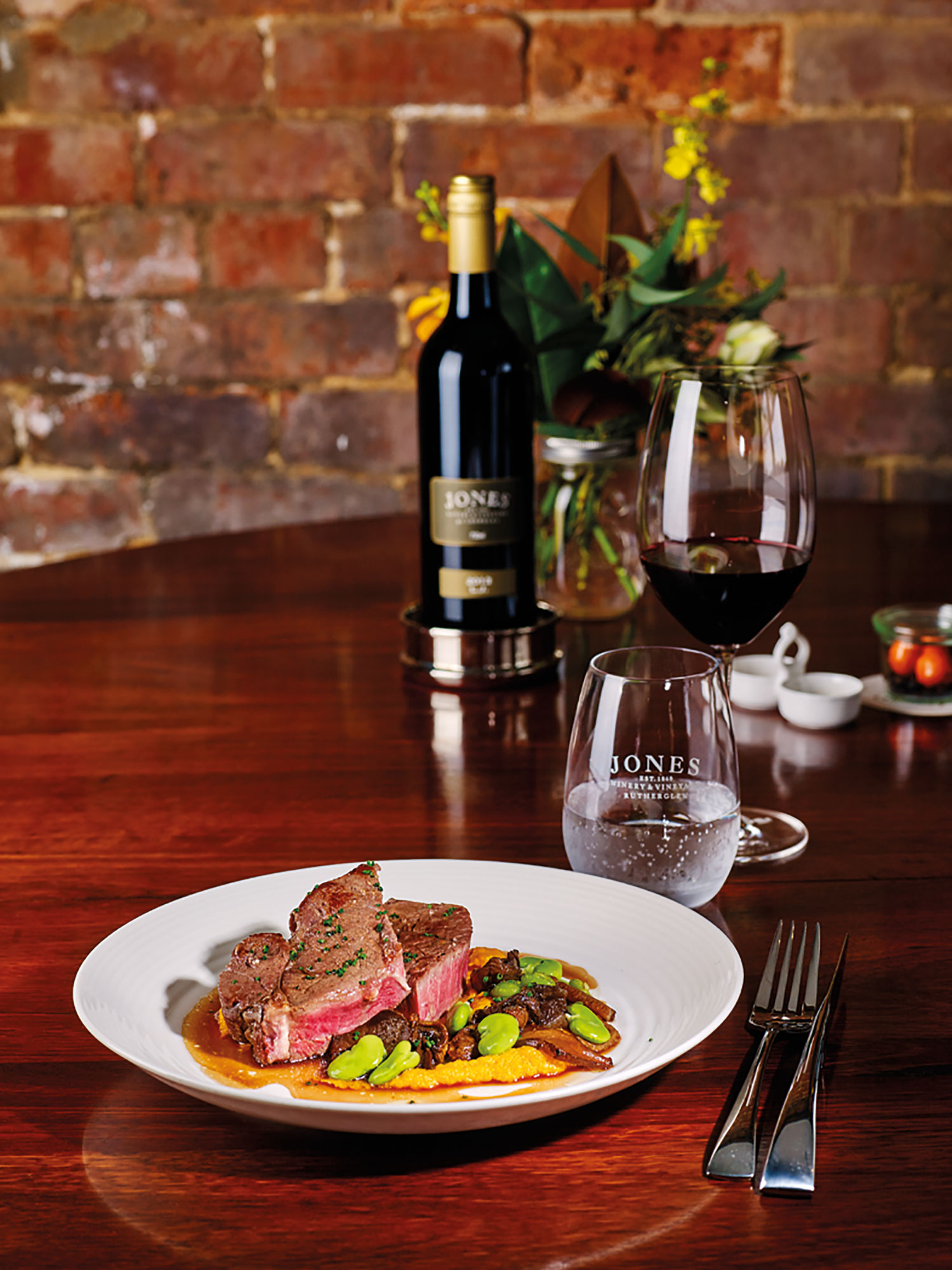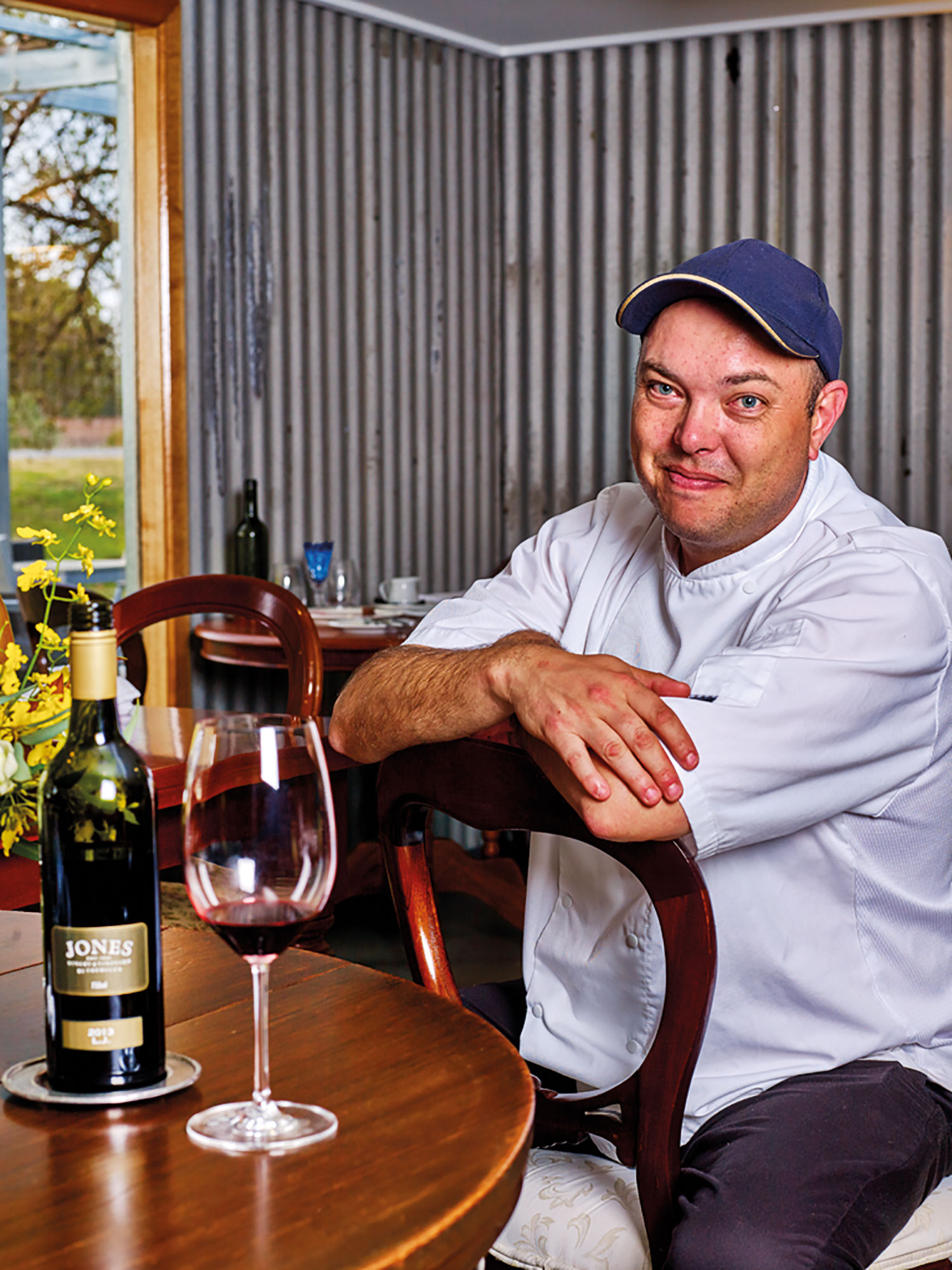 The malbec is the wine recommendation for my cassoulet, along with shiraz. The Jones heavy-hitter is LJ, its signature old-vine shiraz with a dash of grenache. Its jewelled hue belies its genteel 15 percent alcohol; the winemaker's French training coming to the fore to produce restrained, slightly savoury shiraz. It's a welcome contrast to the macho, blow-all-the-sugar-let's-hit-18-percent permutations of the great grape.
However, I'm a sucker for sparkle, and it's the seriously old-school vermouth that catches me: Correll is a fragrant blanc aperitif spiced with star anise, tart juniper and sweet orange. Served over ice with a splash of sparking water and orange zest, the spritzer wakes the palette and delights dulled senses.
'Is the mash French because it has an insane amount of butter in it?' I ask. The waiter can't deny it. It's roughly 50 percent potato, 50 percent butter and sieved to pillowy softness that sparks a little war for the last spoonful.
Intermission is spent wandering the old barn, which dates from 1860. Thick, heritage-listed bark ceilings and walls of bricks made on the property are married with a slick touch of modernity – glass doors that let the sun into the wine-tasting area. That's furnished with sofas whose 70s velour arms envelop tasters like a welcoming grandmother. Their legs bear teeth marks from the generations of British bulldogs that accompany the Jones family through their journey.
Dessert is another twisted classic: quince – 'From my friend's garden in Chiltern,' Mandy tells me. The dense sliced fruit is poached then served with a crunchy nut praline, the sweetness cut with a Correll sorbet that adds light and freshness to the dish.
That connection between the fruit and the sorbet echoes the marriage of old world and new, between France and Australia, that puts Jones Winery in the spotlight as a considered expert in matching land and produce.
JONES WINERY & VINEYARD
Restaurant open Thursday to Sunday. Lunch from noon.
61 Jones Road, Rutherglen, Victoria
Tel 02 6032 8496
www.joneswinery.com.au