'The concept is about people having a different experience each time they visit: continuous change and movement is how we define Flux', says Noosaville-based hospitality veteran Malcolm Butcher.
'The menu changes every 60 days, with two  beer taps continuously changing. We also offer a wide range of bottled ales from a range of top microbreweries.'
Malcolm's vivacious and creative partner Shannon Lovell, who was instrumental in determining food styles, interior details, and brand style, insisted that the Flux concept would gain a strong edge over its competitors by studying the best industry examples of Spanish, yum cha, dim sum, traditional tapas and pinchos, as well as a range of unique Mexican flavours.
The result is a tapas style bar-restaurant with service that's leagues ahead of Noosa's popular Hastings Street offerings. Watching the sun set as you sample fine bites 'n' beers at this partly open-air venue with views directly to the Noosa River and its north shore is an Australian foodie experience that's not to be missed.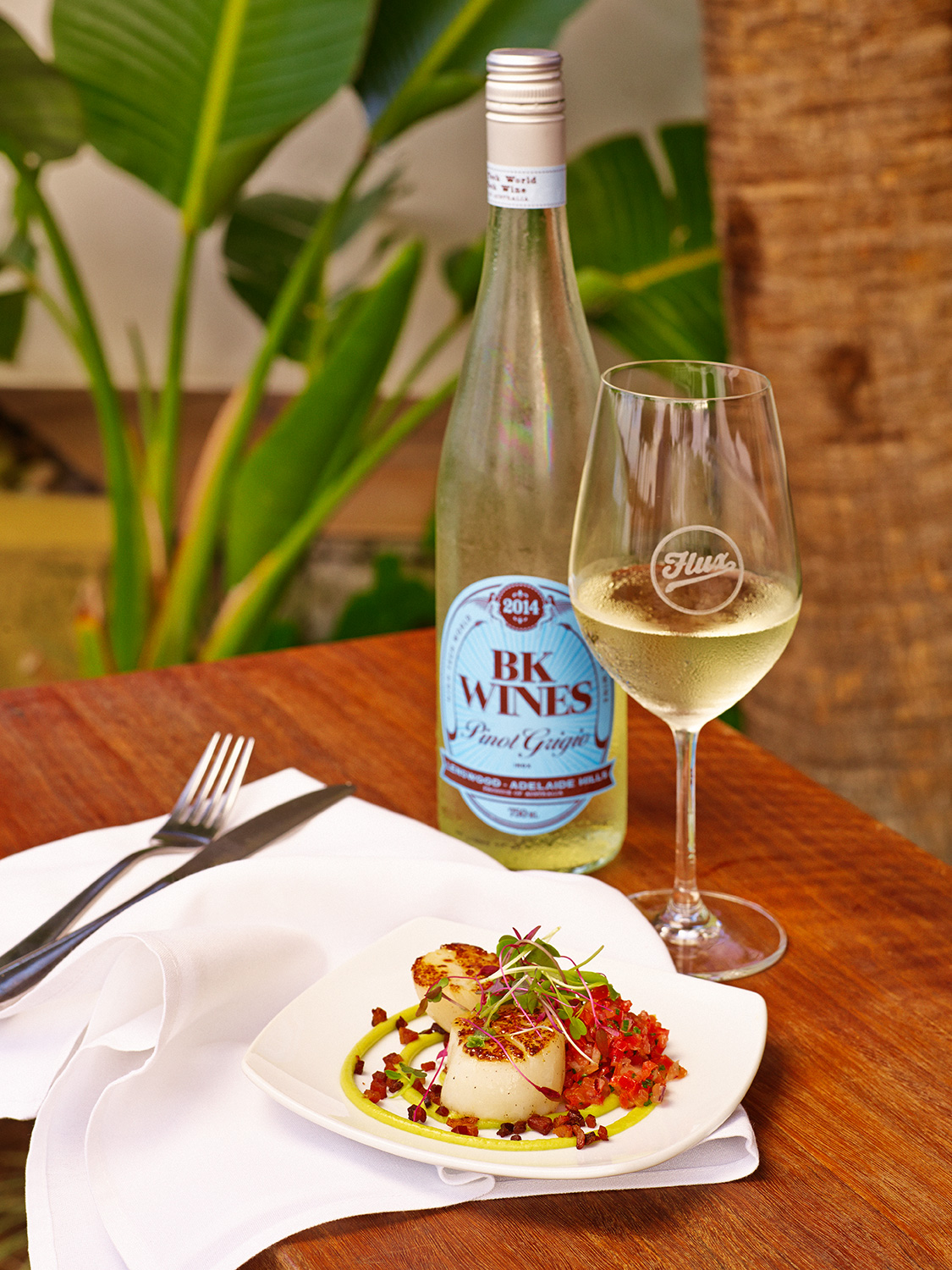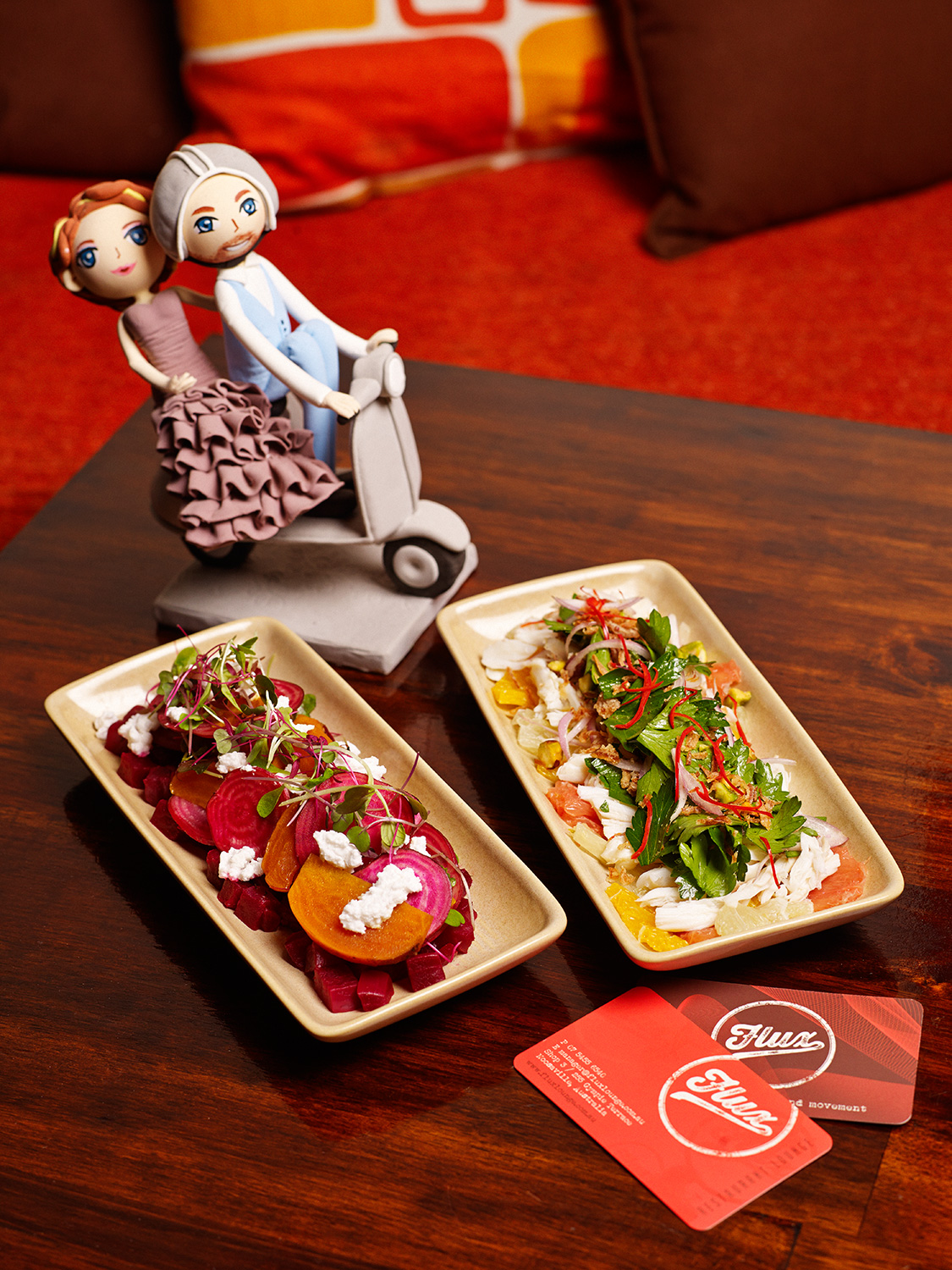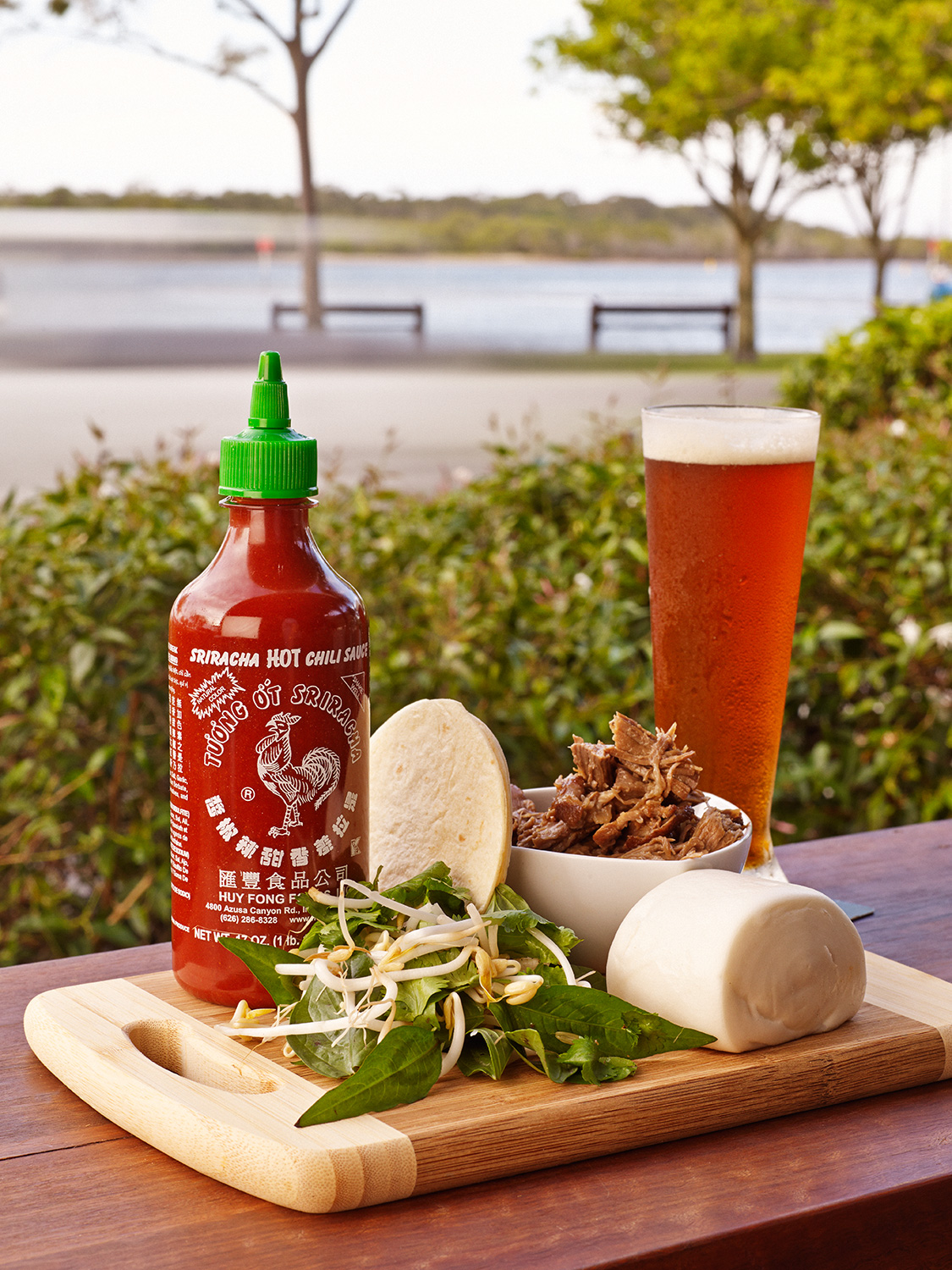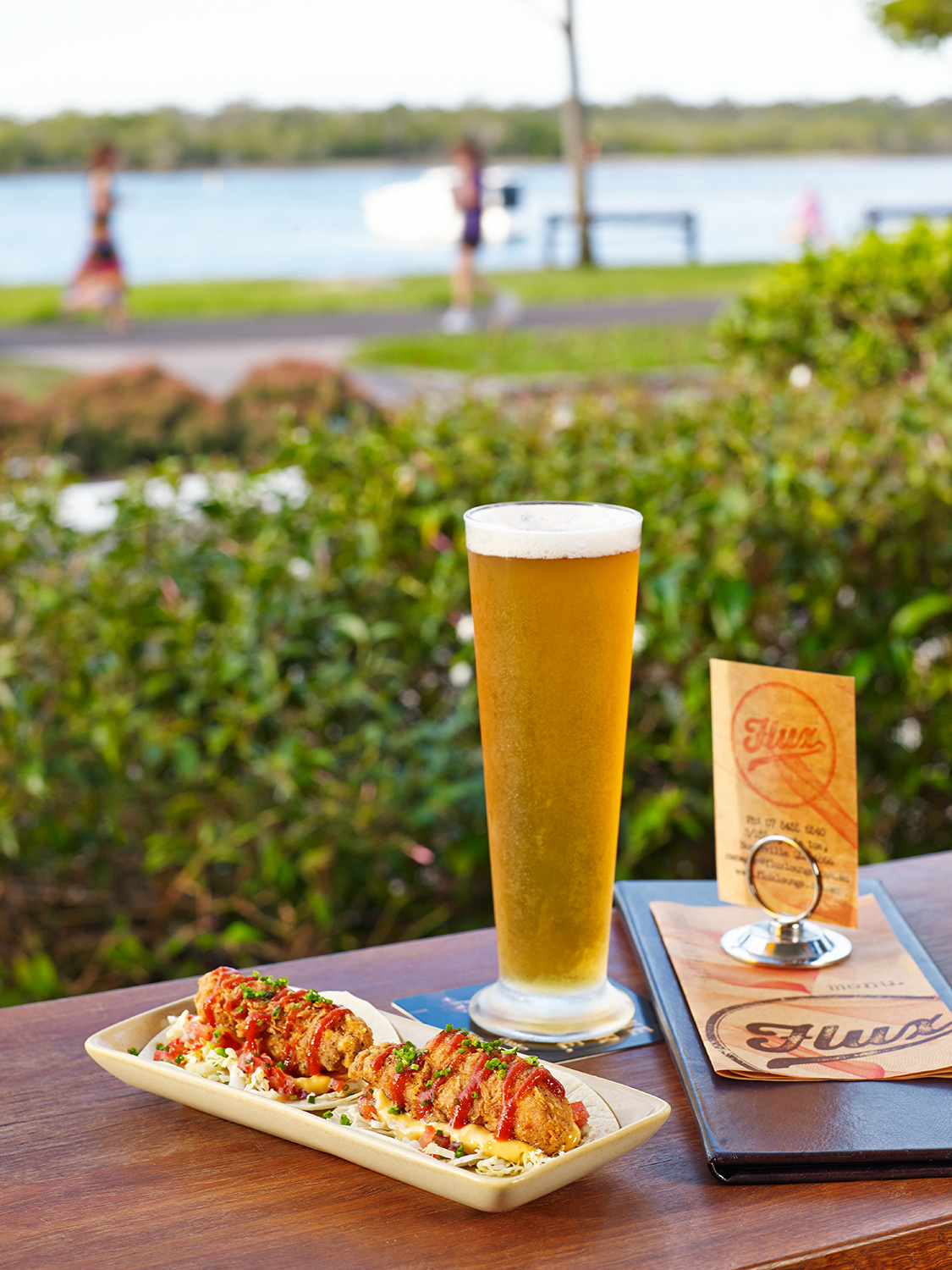 We sampled a Four Pines Pale Ale from Brookvale, NSW, with its deep ruby amber colour, full body, up-front floral and soft pine and grapefruit aromas. Sadly we missed the Moo Brew (Tasmanian) summer release Saison, which went on tap just days after our visit. The flour tortilla taco, with cajun fried chicken, shaved cabbage and sriracha sauce was bite-sized perfection at only $4 each, their fiery bite moderated by a smoked tomato aioli. The seared scallops, firm in shape, ate with a jelly-like creaminess and the pulled braised lamb shoulder with slightly sweet steamed bun and fresh salad of Vietnamese mint, coriander and bean shoots was a standout creative delight.
A new Noosaville icon is born.