The late afternoon sun floods Albury's central park with golden light. Bounded by the city's art musueum, court house, entertainment centre and the 19th-century St Matthew's Church, the lawns of QEII Square, lined with venerable cedars, feels like a quiet college setting. There's a charming outlook from under the vines of Canvas Eatery, a casual modern café and dining room. A gentle, warm breeze picks up as our drinks arrive. A punch made with apple cider and rum and a glass of Casa Mariol vermouth served straight up on ice with a twist of orange, Barcelona style. 'I've moved from winter whisky to vermouth for summer,' says Tim Tehan with a laugh. This new summer offering from the gregarious owner of Canvas allows guests to sink into this beautiful space and make the most of the relaxing atmosphere.
Canvas, at the back of the Murray Art Museum Albury (MAMA), is a bright modern space with shared tables and banquettes inside and chairs at wooden tables under the shade beyond the bifold doors. The staff are prompt, polite and professional, the food is clean tasting and modern but reveals an understanding of traditional techniques.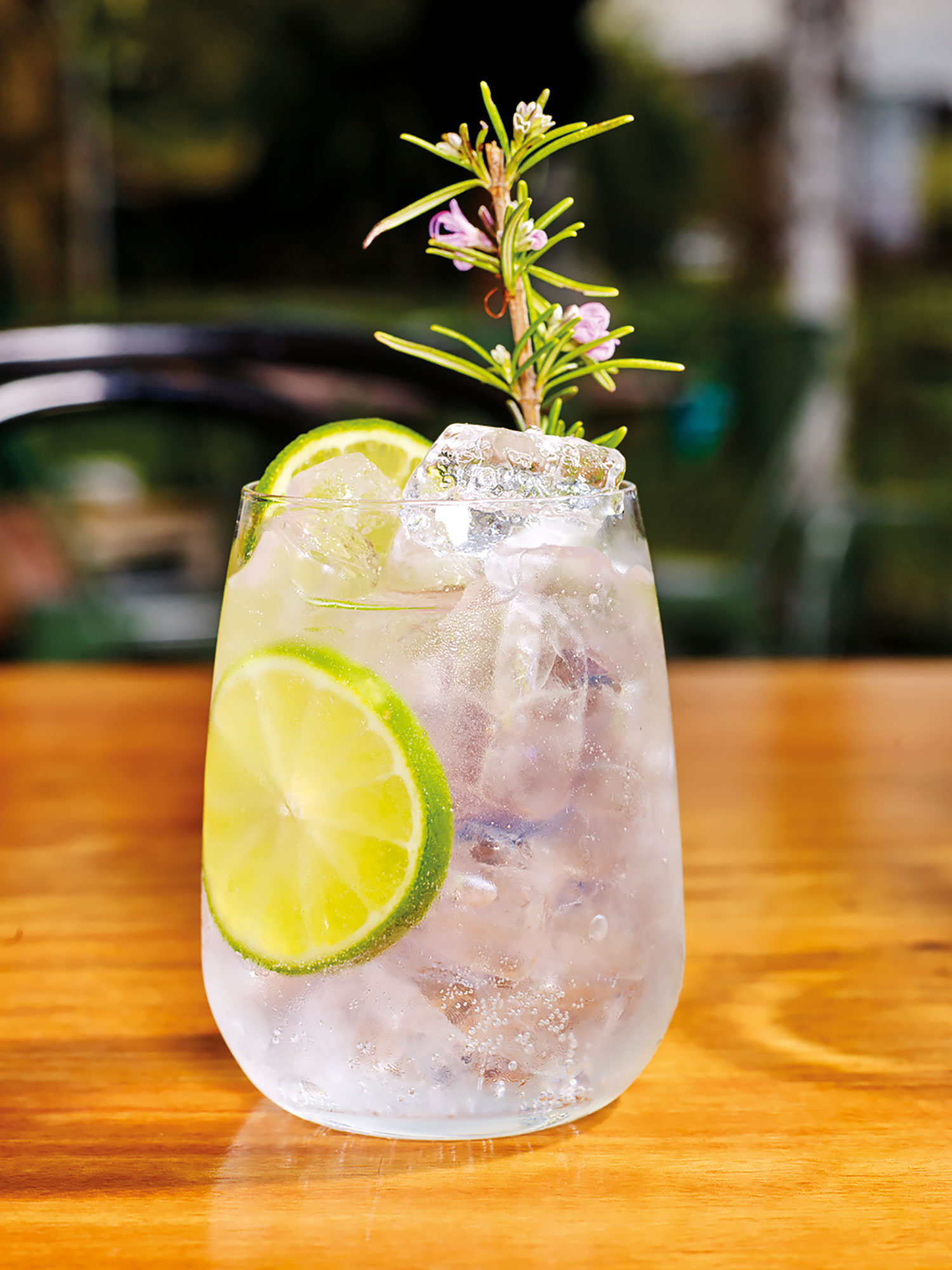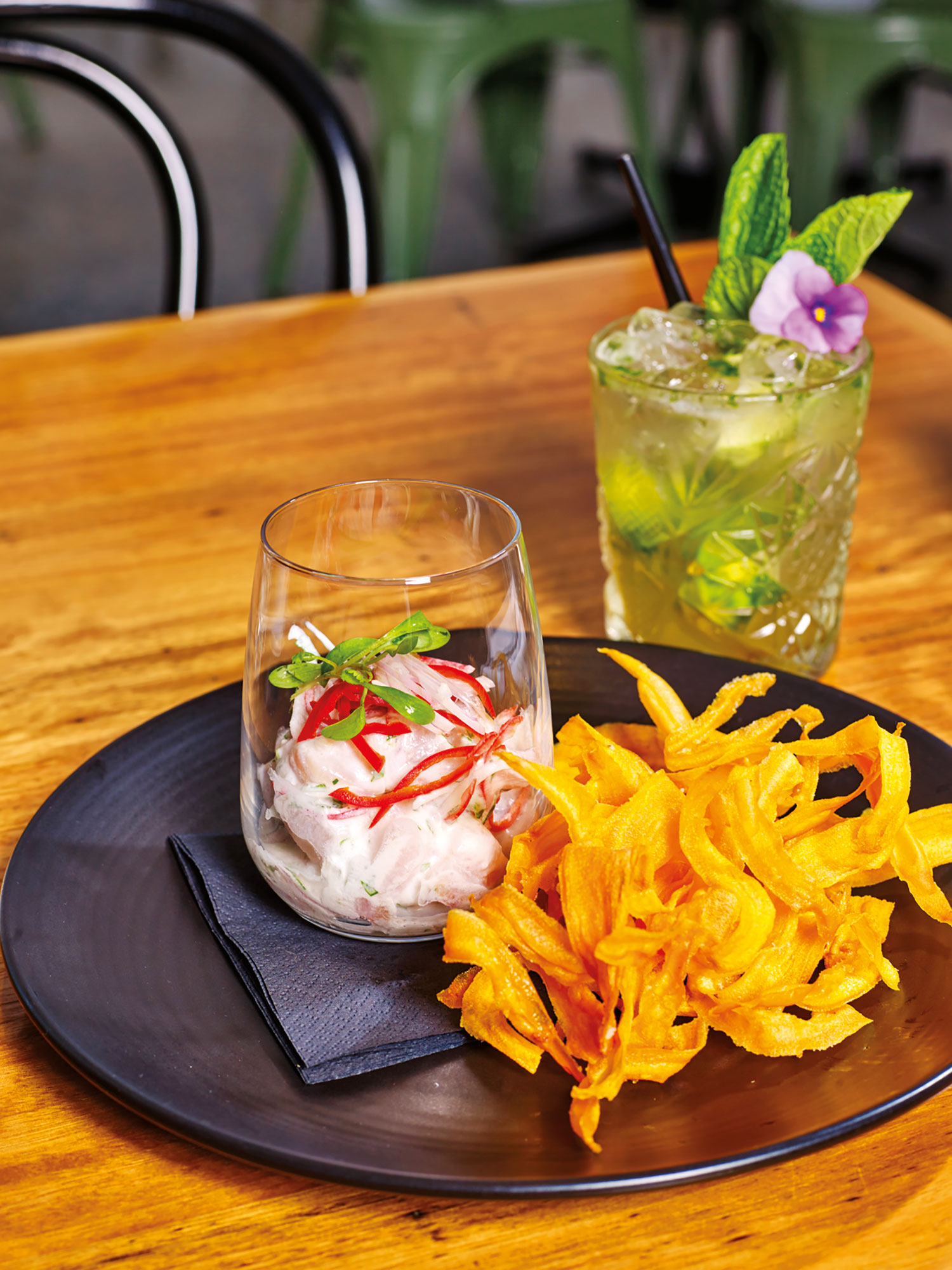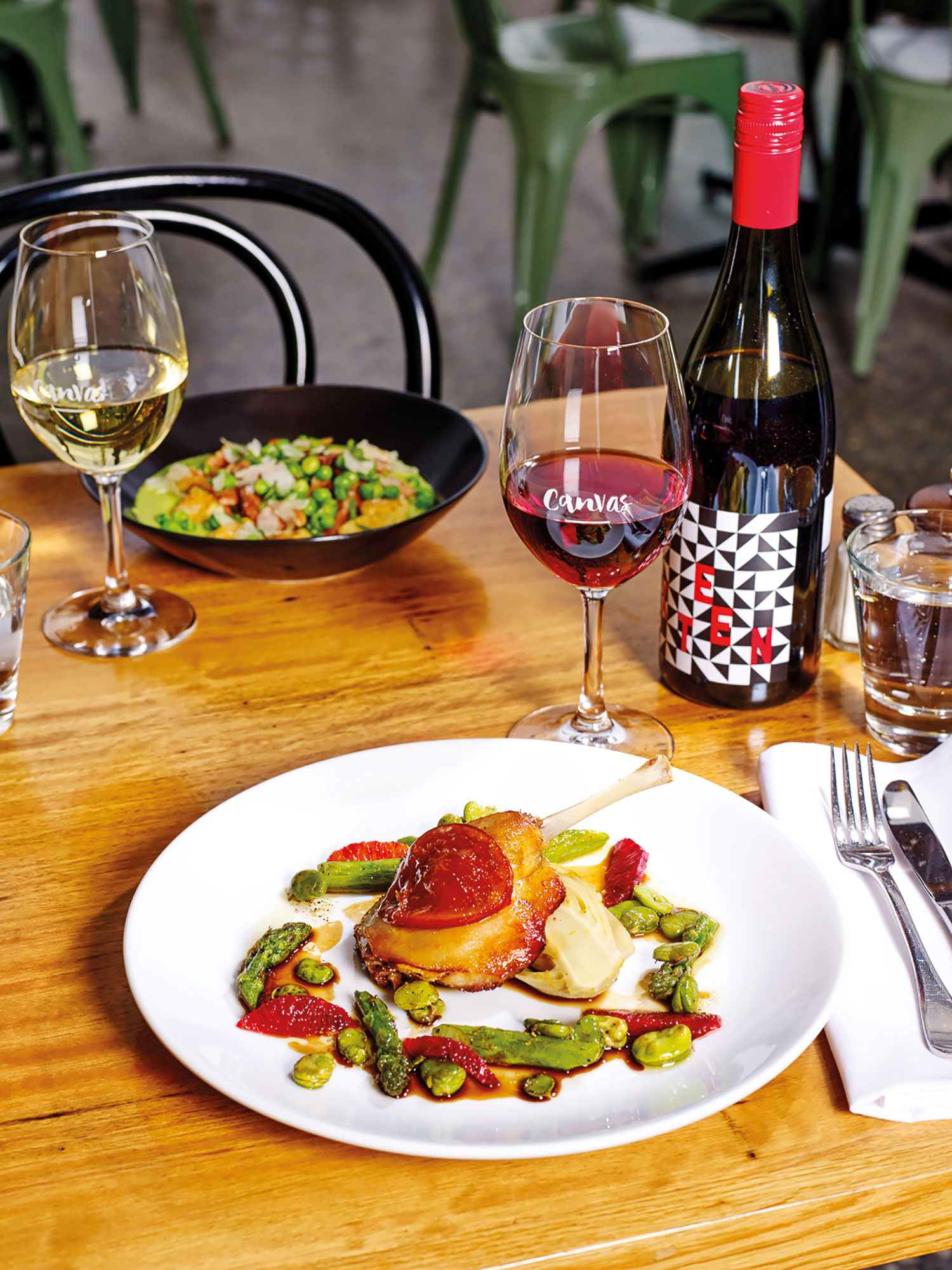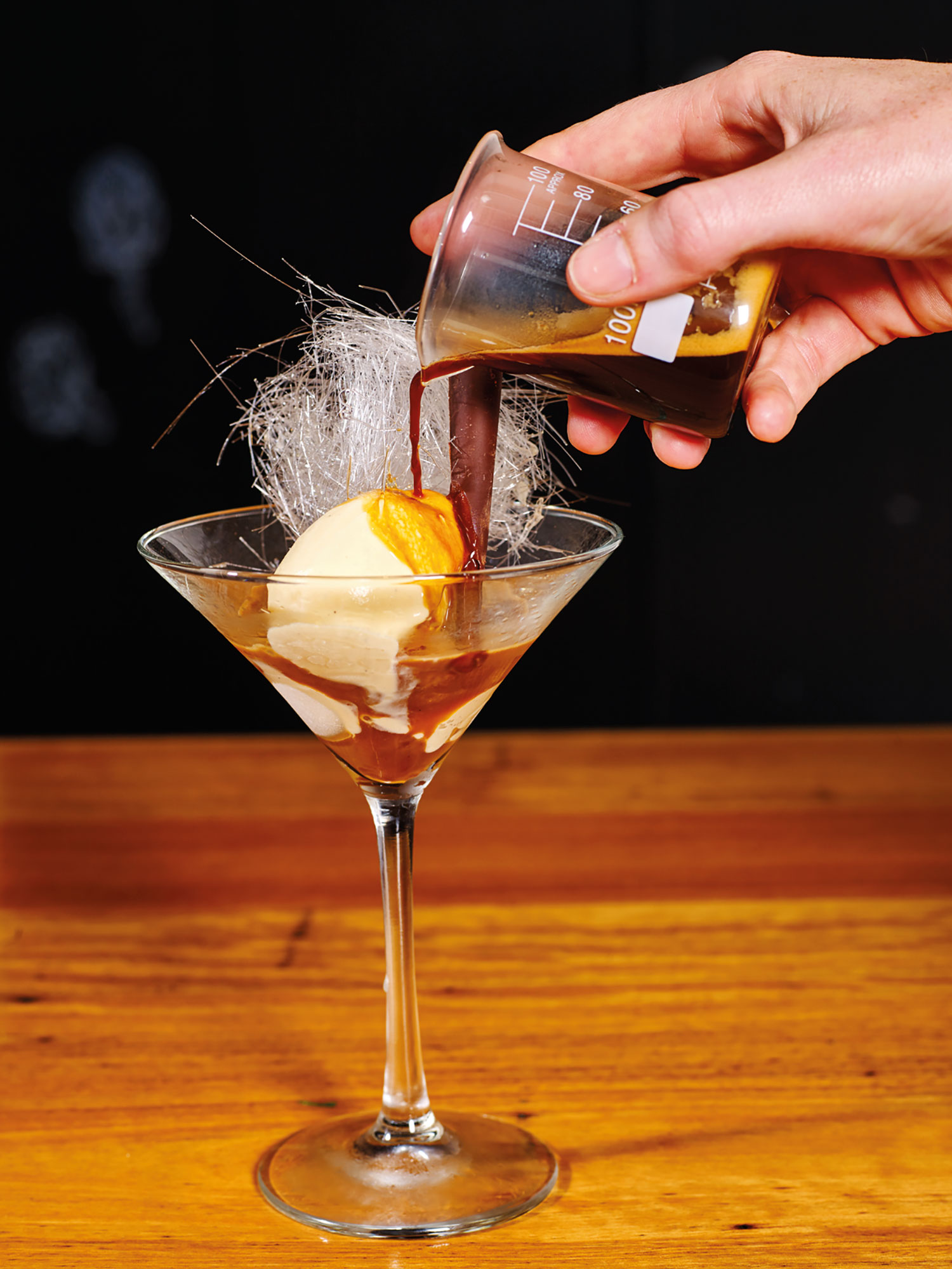 Out comes a simple but excellent gravlax, dense and slightly sweet with a dressing of crème fraîche topped by shaved cucumber. Next is a ceviche of mulloway, chunks of sweet white fish cured in leche de tigre (milk of the tiger), a classic Peruvian herbed lime juice marinade made here with coconut milk. Served with sweet potato chips it is a dish to slowly pick at while enjoying a glass of Billy Button Verduzzo from the nearby Alpine Valleys.
'Wine is essential to our enjoyment of the food and the space,' says Tim. 'I naturally support our local wine makers and we are so fortunate to be in such close proximity to some of the best wine regions in the nation. But that doesn't stop me from putting on some of my favourites from Europe.' Tim is importing kegs of Belgian beer for the summer season.
On the table behind is a group of women who, Tim explains, are in town to see an exhibition at MAMA. 'We have a great relationship with the museum,' he says. 'They have really good shows and people will generally come here before or after for a coffee or a meal. People travelling between Sydney and Melbourne and Canberra are stopping off in Albury to take in the museum.'
As the sun sets, casting its final hues of gold and mauve, the sky takes on a deep blue tone before the fairy lights in the trees spring into life. Out from the kitchen comes a Mitta Valley porterhouse steak, perfectly char-grilled medium rare and served with a generous pat of Café de Paris butter, fries and greens. Tim orders the William Kurt Shiraz from Beechworth. There's also a Middle Eastern lamb dish with juicy lamb rump fanned out over a chickpea and tomato braise with a stack of eggplant crisps. a tempting array topped with a spicy, tangy chermoula. 'Try that with the 2016 Fighting Gully Road Sangiovese,' suggests Tim. 'Sangiovese has that touch of spice.'
Desserts follow. A classic crème brulée with its glassy toffee top succumbs to the back of a smashing spoon. Caramel parfait with a rich chocolate Chantilly and peanut caramel, I soon discover, is perfectly matched with a nutty Spanish amontillado sherry.
The night rolls on. The tables turn over with family groups giving way to young couples and small parties. The atmosphere is lively and convivial. Across the green the show has finished at the entertainment centre and people wander across the square to enjoy the hospitality at Canvas.
Canvas Eatery
Open for dinner Thursday to Saturday until 11pm.
Breakfast & lunch, Tuesday to Sunday 8am-4pm.
546 Dean Street, rear of MAMA Albury, NSW
Tel 02 6023 4923
canvas-eatery.com.au