The 1957 Arthur Boyd painting Shearers Playing for a Bride is the most powerful and emotionally moving work I've ever seen – it's haunted me for over 40 years. It is one of the 30 paintings of his Love, Marriage and Death of a Half-caste series, commonly known as the 'Bride series'. It's a deeply personal response to the dispossessed, detribalised Aboriginal peoples – victims of the ill-fated assimilation program of 1930 – that he encountered in 1951 on a 4WD trip from Alice Springs through the Simpson Desert. Denied their culture, they lived in a wretched state, in some kind of never-ending nowhere land with seemingly no meaningful future prospects. Arthur was shocked and totally devastated by the treatment of what were known then as 'half-castes', living an evermore shunned, confused existence. These paintings were revolutionary, outspoken, so needed for the times – and even more relevant today: great art can do its work for decades. ...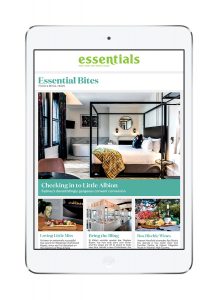 Essentials Premium Subscription FREE 14 day trial. Register Now
Get unlimited access to all premium Essentials Magazine content on all devices (includes mobile apps), PDF flip books of hard copy magazines and back issues. $12.95 per quarter after trial period. That's great value at less than 7 cents per day!