CNN has confirmed chef, writer and TV host Anthony Bourdain has died on Friday, and has stated that the cause of death was suicide. Rest in peace Anthony.
There are few writers, chefs and personalities that can take their fans on a journey with honesty, good humour and good intentions at the core of their message. Anthony Bourdain's recent world traveller food series Parts Unknown, did just that. I, like countless others who've felt a connection to his fine words, culinary awareness and unique discoveries of people; personally feel a sadness and great loss today. Anthony had a great ability to faithfully share special glimpses into their daily lives and food cultures of many.
CNN today further reports that Anthony was in France working on an upcoming episode of Parts Unknown where his close friend Eric Ripert found Anthony unresponsive in his hotel room Friday morning. Currently tributes are coming in, with Tweets of warm words from all over the globe including statements from: Barack Obama, Gordon Ramsay, CNN's chief international correspondent, Christiane Amanpour and Anthony's girlfriend, actress Asia Argento.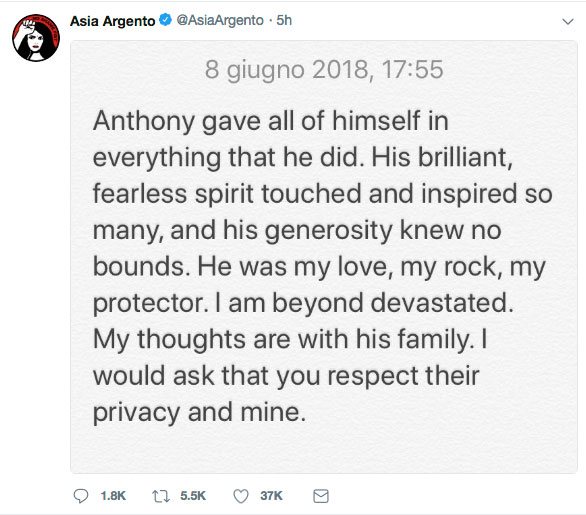 Anthony was gifted in presenting reports on food, travel and the people he encountered in a style we at Essentials consider rare. Sidestepping the conventional, his vision led us to the heart of not only far afield villages, cities and regions, but to the people at their core – unknown persons in unknown places that collectively make the world a better place. Similar to the late English travel reporter AA Gill, the announcement of the passing of Anthony Bourdain today we believe will be remembered as a collective moment of great sadness and of significant loss.
The team at Essentials sends warm wishes to his close friends and family members.
For those in need of help or support please visit: beyondblue.org.au